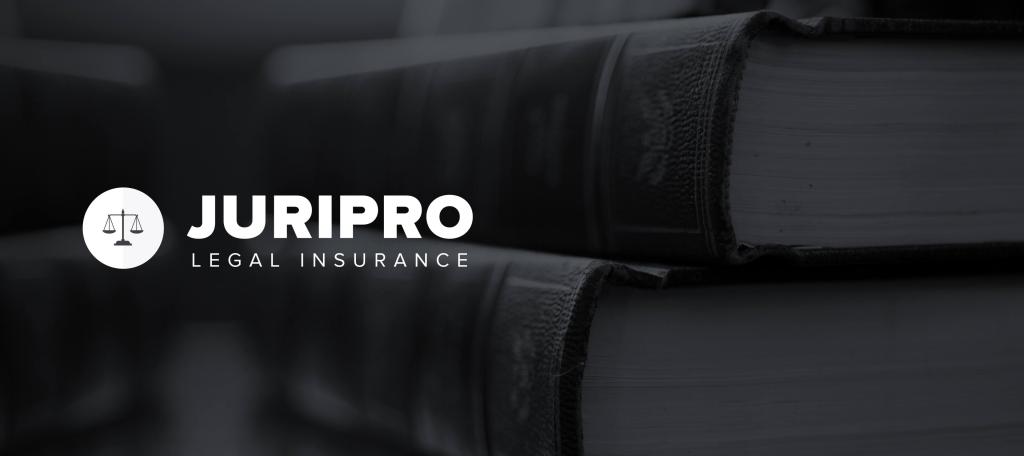 Examples
Here are a few practical examples to help you understand how your Juripro legal insurance works and what it covers.
Please refer to the Table of maximum payable amounts as needed.
Example no. 1 – Tell your insurer before taking any action
Pascal removes the cedar hedge between his lot and Marcel's because it was casting shade on his garden. But the hedge was property shared by the two neighbours and Pascal didn't ask for Marcel's approval before taking it down.
Marcel has Juripro with a coverage limit of $5,000 per event.
He's angry and wants to sue his neighbour for damages. What should he do?
Image

To get the advantages of his Juripro coverage, Marcel must first notify his insurer before taking any legal action. He will be informed of his rights and guided through the next steps.
It's important to always contact your insurer BEFORE contacting your attorney or taking any legal action (except in emergencies).
Image

If Marcel had contacted his attorney directly and had sent Pascal a formal notice based on that discussion, Juripro coverage would not have applied because Marcel did not notify his insurer beforehand. In that case, Marcel would be responsible for paying the cost of retaining an attorney.
Example no. 2 – Sending invoices to the insurer
After calling his insurer, Marcel finds out that, since he is the victim, the dispute is covered by Juripro legal insurance. Marcel's and Pascal's attorneys meet and come to a pre-trial agreement that is accepted by the two parties in an out-of-court settlement.
What should Marcel do next?
Image

When he receives the invoice from his attorney, he should make a copy for his records and send the original to his insurer, who will pay the attorney directly for the amounts set out in the Table of maximum payable amounts :
In this case, Marcel's attorney bills him for four hours of case preparation at $150/hour for a total of $600. The insurer would pay the attorney directly for four hours at the maximum rate of $125/hour, for a total of $500. Marcel would have to cover the $100 difference ($600 - $500), which he would pay the attorney directly.
Juripro pays professionals directly for their legal fees and costs, not insureds.
Example no. 3 – Application of maximum payable amounts
And what if, for the same event, Marcel's attorney is unable to reach an agreement out of court and bills Marcel for case preparation, research, advice, and the trial for 35 hours at $150/hour, for a total of $5,250?
Juripro would pay the attorney for 35 hours at the maximum rate of $125/hour (maximum hourly rate payable with Juripro), for a total of $4,375 (35 x $125). Marcel would then have to pay his attorney the $875 difference ($5,250 - $4,375).
However, since Marcel's Juripro coverage limit is $5,000, his attorney would not be compensated for anything over that amount. For instance, if Marcel's attorney bills him for 45 hours at $150, for a total of $6,750, Juripro coverage would be calculated at the $125/hour rate ($5,625) but capped at the $5,000 coverage limit. Marcel would then have to cover the additional $1,750 ($6,750 – $5,000).
This section contains the questions most frequently asked about legal insurance and Juripro coverage.
Differences between the two products are described below:
Legal insurance products like Juripro are primarily designed to cover legal fees and costs needed to defend individuals in everyday disputes. Legal insurance provides you with financial assistance so you can retain an attorney to advise you, take legal action, and, if necessary, represent you in court. Although by extension legal insurance also includes a telephone legal assistance component, it is still insurance coverage with all that entails, including compensation. It is offered at a minimal cost as a supplement to your home, business, or farm insurance policy.
Telephone legal assistance services give you access to legal advice from an attorney in most fields of law over the phone. It usually includes an unlimited number of calls. Most often, this service is offered at no charge if you have an auto or home insurance policy with the insurer. It provides insureds with telephone legal assistance even if they haven't taken out a legal insurance policy. Telephone assistance does not offer compensation; it only allows you to obtain legal information.
Absolutely. Before considering or initiating legal action, you must notify your insurer's legal department right away—even before consulting a professional. The insurer needs information from you about the dispute to tell you what will be covered and to properly defend your interests. If you don't get your insurer's approval before consulting a professional, you could become personally liable for the costs.
Yes. Once you have notified the insurer of your plans, you are free to choose your own attorney. The insurer is not authorized to designate an attorney but can help you find an attorney practicing in your area. In any event, you will be responsible for negotiating the attorney's fees directly.
Your Juripro legal insurance will cover the legal costs and fees billed by the professionals you have retained for covered disputes, according to a pre-set scale set out in the Table of maximum payable amounts (coverage table) . This table indicates the maximum eligible rate and the phase at which the legal action will end, subject to the coverage limit payable per event. This means your Juripro legal insurance may not cover all of your legal costs.
Still have questions? Please contact us!
In the event of a discrepancy between the information, terms and conditions, restrictions, and exclusions presented on this site and those contained in your insurance policy, the provisions of your insurance policy take precedence.