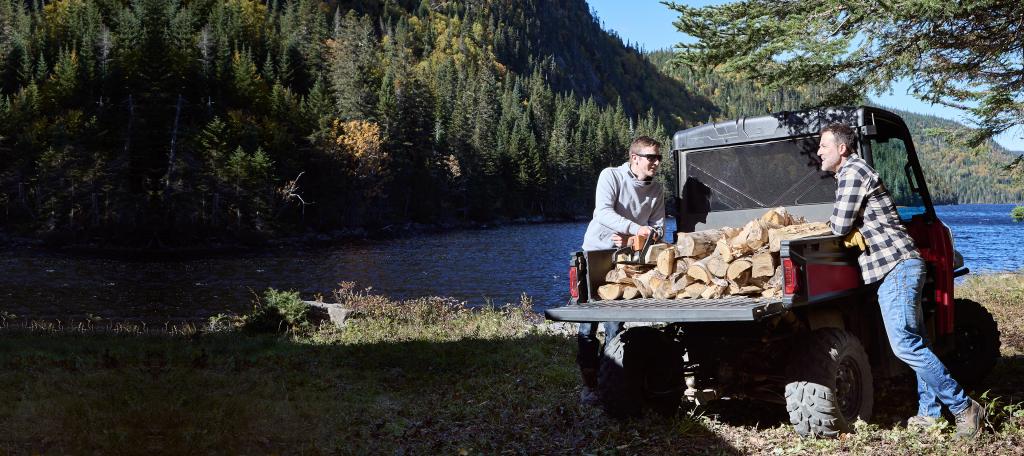 Set off on the trails with your four-wheeler with peace of mind. We're there at your side to ensure your safety and that of your loved ones. The great outdoors await you, in all seasons, with confidence.
Insure your ATV through a proud local mutual association
Promutuel Assurance has a long history of supporting local people who, like you, are all-terrain enthusiasts. Discover new landscapes, while entrusting your ATV passion to experts who will offer you a complete range of custom-made coverages.
---
Local advisors who understand you
---
Personalized, affordable coverage
---
A local organization involved in your community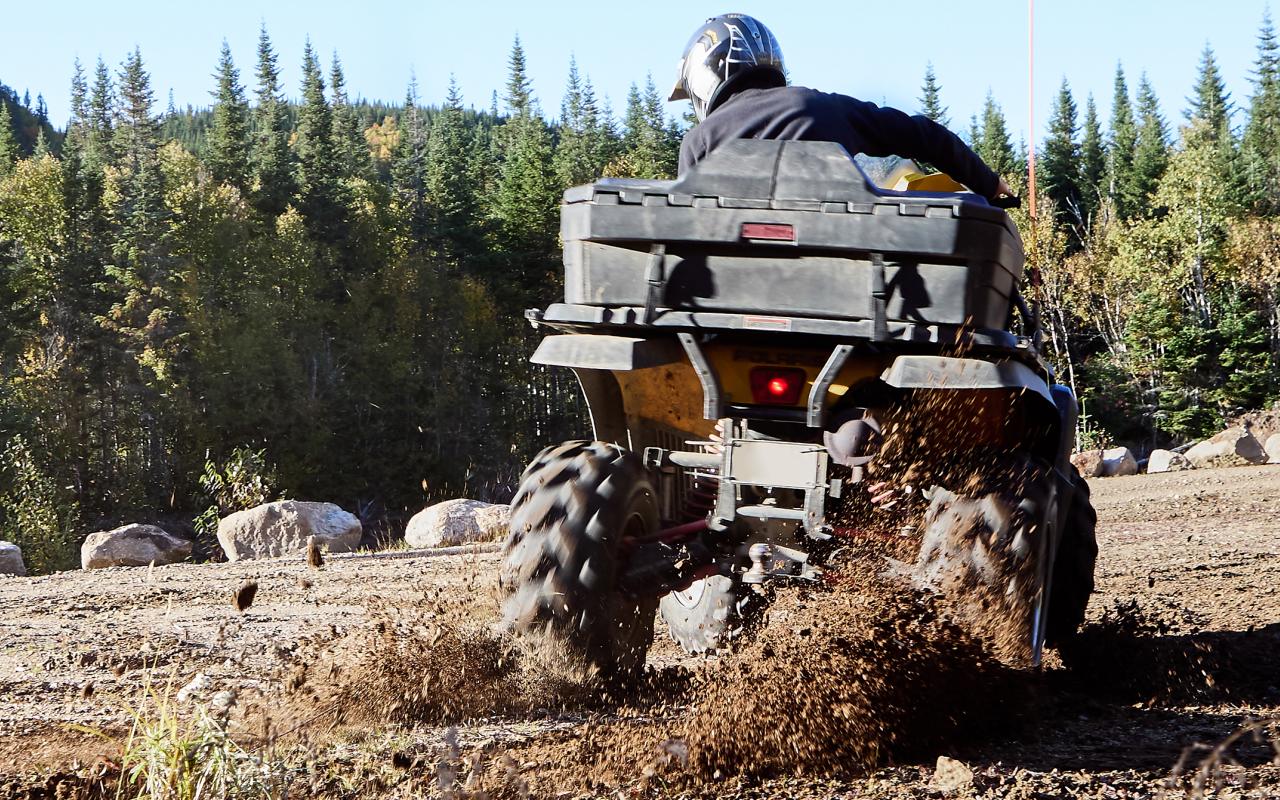 to save
you money
Quad enthusiast? We offer you advantageous discounts, designed for you. Take advantage of them to lower the cost of your ATV insurance, and set off with peace of mind!
Multiple vehicle discount
Anti-theft system discount
Side-by-side (two-seater quad)
Featured
Compensation without depreciation
Get up to 5 years of optional depreciation coverage for your ATV.
Take advantage of it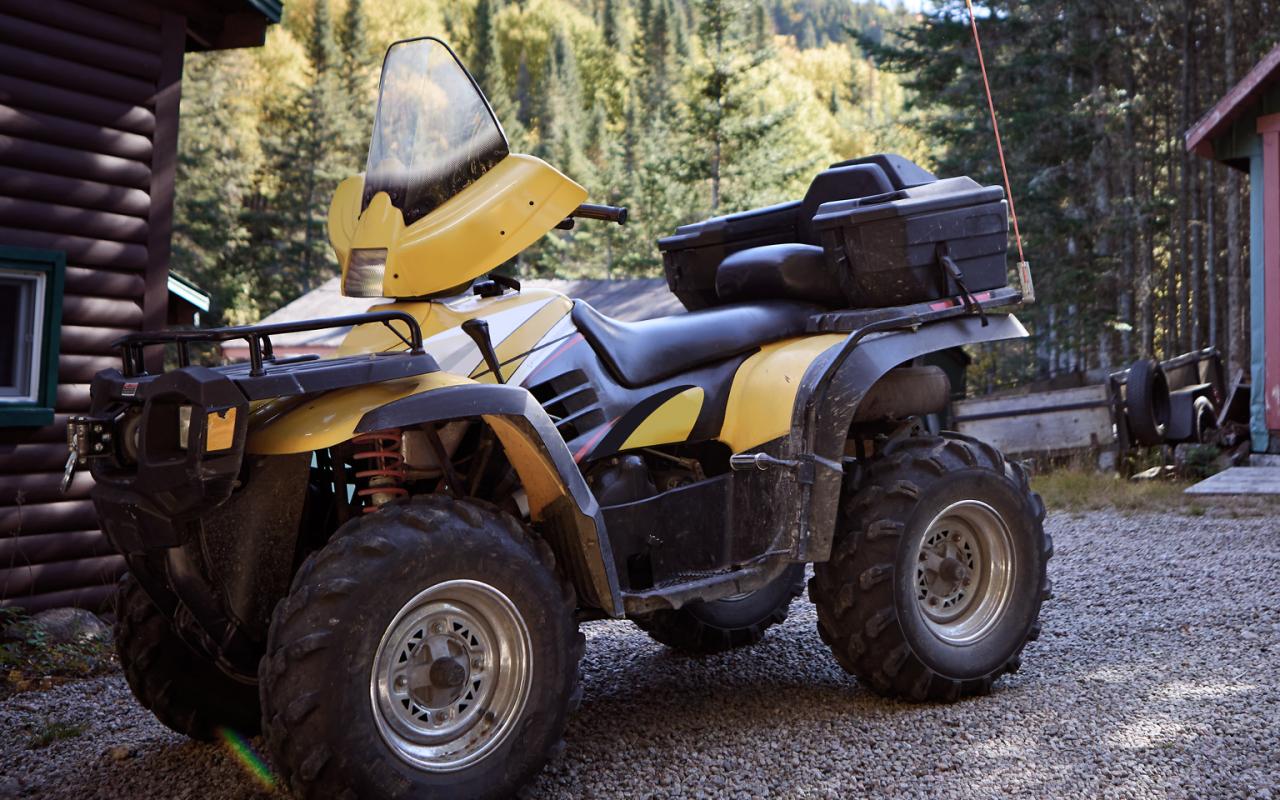 Benefits designed for you
Compensation without depreciation
Is your ATV new? Get up to 5 years of coverage against its depreciation.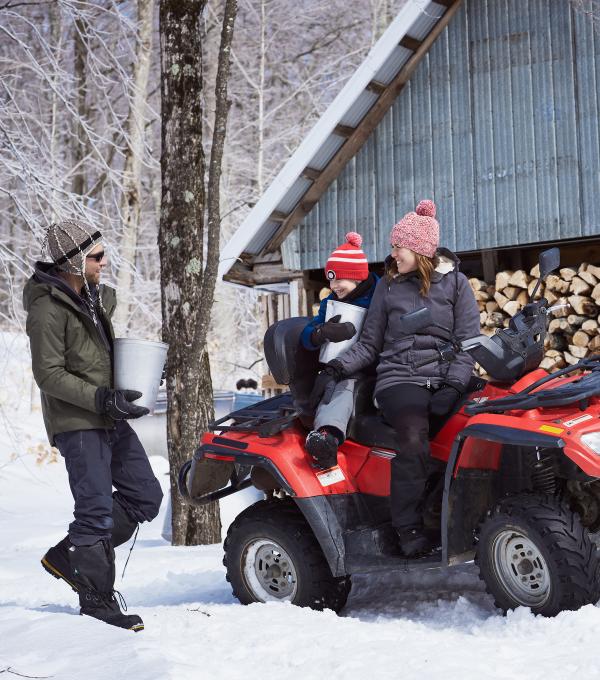 Mandatory coverage
In Québec, third party liability is mandatory to cover damage caused to others by your ATV. This is what some call "one-sided" insurance! 
Third party liability
It covers:
Property damage to your ATV, during a collision in Québec for which you are not responsible.
Property damage and bodily injury, if the accident is outside of Québec.
Damage caused unintentionally to others for which you would be held liable.
Recommended coverages
Make sure to have "double-sided" insurance by adding property damage coverage to your ATV. Essential for a four-wheeler, whether bought or leased!
All perils
This coverage applies to all types of damage caused to your vehicle as well as to equipment and accessories, except those excluded by the policy.
Perils of collision and upset
This coverage applies to damage to your vehicle and equipment and accessories in case of a collision or upset.
All perils other than collision or upset
This coverage applies to damage to your vehicle, including theft, fire, hail, or broken windshield.
Specific perils
This coverage applies to damage to your vehicle in respect of risks specifically listed on the policy, including fire and theft. This is the least extensive of the coverages.
Practical coverages
Enhance your ATV insurance coverage by adding important tailor-made coverages. To venture out on the trails with peace of mind!
Travel expenses
This coverage is intended to cover your rental costs if a covered accident deprives you of your ATV.
Compensation without depreciation
If you have an accident and your vehicle is a total loss, it will be replaced by a new vehicle with the same characteristics, and no deduction will be applied for depreciation.
A host of ATV tips for you
Our specialists share their knowledge, advice and tips with you. Useful articles that will help you choose the right ATV insurance, but also to protect yourself and prevent risks while out on the trails. Happy reading!
for all of your
insurance needs