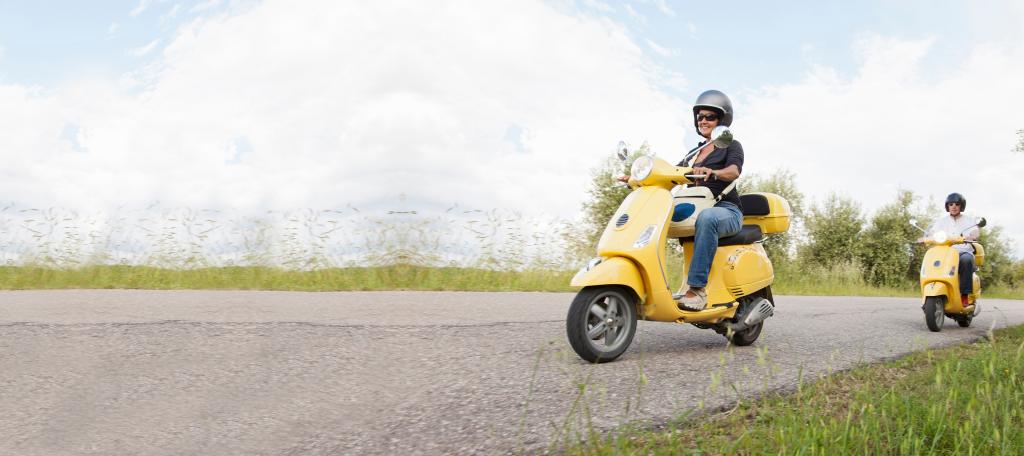 A scooter means freedom. Whether you're heading out for the first time, or you're a "convert" who has chosen to experience mobility, Promutuel Assurance is there to protect you.
Insure your scooter through a proud local mutual association
Riding a scooter is a choice that we've been insuring for a long time. Both for the youngest and the young at heart, who trust our expert advisors. This is the benefit of insuring your mobility through a local mutual association.
---
Local advisors who understand you
---
Personalized, affordable coverage
---
A local organization involved in your community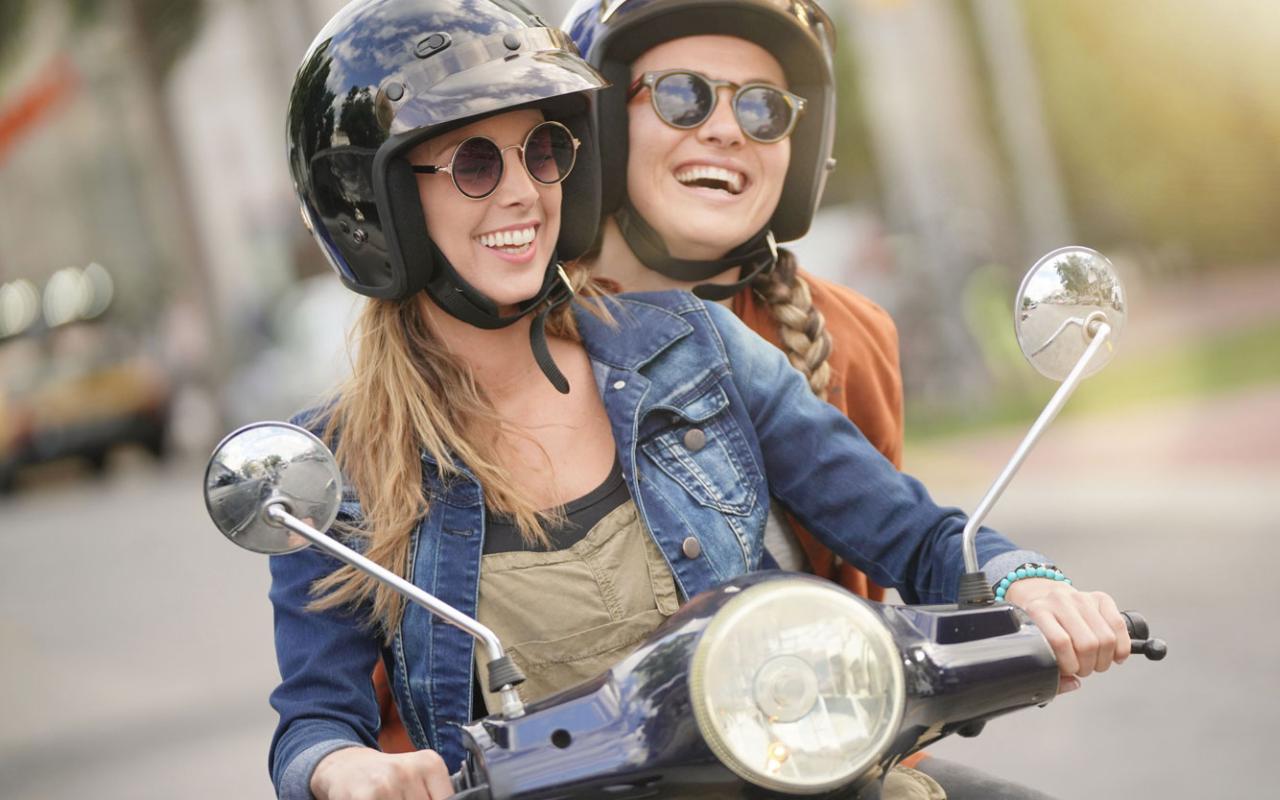 to save you
money
So that you can head out with peace of mind, we offer scooter insurance at a great price. Take full advantage of the freedom that you get from your scooter.
Benefits designed for you
Compensation without depreciation
Is your scooter new? Get up to 5 years of coverage against its depreciation.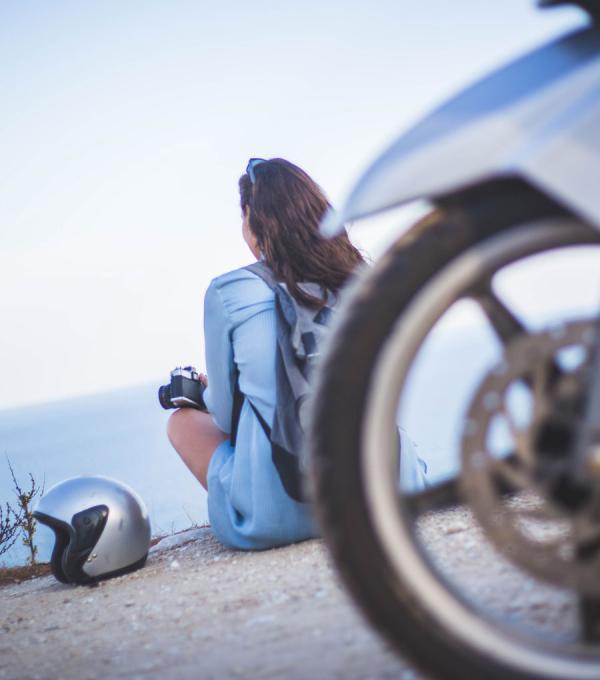 Mandatory coverage
In Québec, in the absence of a legal exemption, third party liability is mandatory to cover damage caused to others by your vehicle. This is what some call "one-sided" insurance! Some types of scooters can be exempted, but you might want to think twice!
Also, it's important to realise that if your scooter can go faster than 70 km/h, it's considered a motorcycle.
Third party liability
It covers :
Property damage to your vehicle, during a collision in Québec for which you are not responsible.
Property damage and bodily injury, if the accident is outside of Québec.
Damage caused unintentionally to others for which you would be held liable.
Recommended coverages
Make sure to have "double-sided" insurance by adding property damage coverage to your vehicle. Essential for a scooter, whether bought or leased!
All perils
This coverage applies to all types of damage caused to your vehicle as well as to equipment and accessories, except those excluded by the policy.
Perils of collision and upset
This coverage applies to damage to your vehicle and equipment and accessories in case of a collision or upset.
All perils other than collision or upset
This coverage applies to damage to your vehicle, including theft, fire, hail, or broken windshield.
Specific perils
This coverage applies to damage to your vehicle in respect of risks specifically listed on the policy, including fire and theft. This is the least extensive of the coverages.
A host of tips for you
Our specialists share their knowledge and tips with you. Useful articles that will help you choose the right scooter insurance, but also to protect yourself and prevent hazards on the road. Happy reading!
to answer all of
your questions