Why and how should you insure your apartment? [2023]
Last updated on June 9th, 2023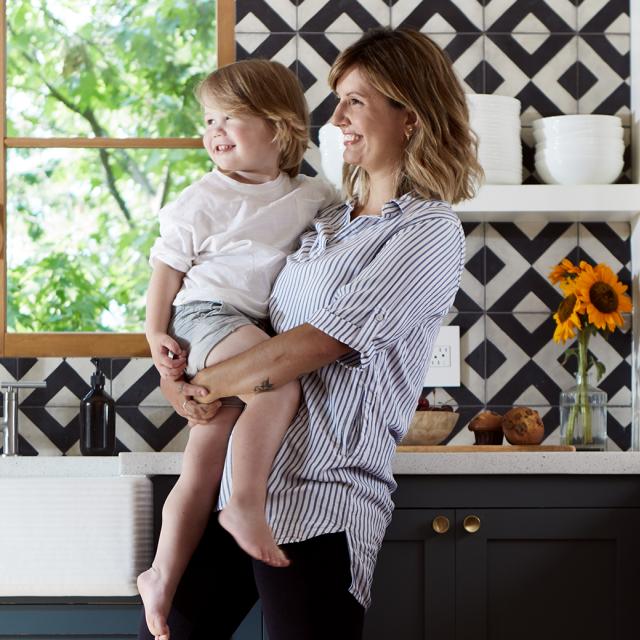 Are you a tenant or about to become one? Don't know much about insurance? You're not alone. It's easy to get lost in the concepts of tenant insurance and home insurance and, generally speaking, we rarely care to dwell on them. Yet as a tenant, you're recommended to have tenant insurance to cover your personal property, liability, and additional living expenses in the event of a loss.
According to a survey conducted for the Insurance Bureau of Canada, nearly two out of three Quebec tenants do not have home insurance. Such a high percentage is a cause for concern when you consider the risks that tenants without insurance expose themselves to. 
Why insure your apartment? 
Some people mistakenly believe that their landlord's insurance will cover them if something goes wrong. So they think they don't need to take out tenant insurance to protect their personal property. But they're wrong! A tenant's home insurance is completely separate from the landlord's home insurance. It's very important not to confuse them, because these two types of policies are designed to meet different insurance needs.
Your landlord has insurance to protect their property. It protects them from damage to their own belongings and the building itself, such as the floors, walls, and cabinets. They also have liability coverage. Their coverage is appropriate for their situation. You should have your own!
Image
Risks of not insuring your apartment
Be aware that in the event of a loss, your personal property is not covered by your landlord's home insurance policy. In the event of fire, theft, or water damage, you may not be able to replace or repair all of your personal property if you don't have tenant insurance. An unpleasant prospect, isn't it?
What's more, if you cause damage, you could be sued not only by the other tenants and the landlord, but also by the insurers who compensate them. This will be the case if, for example, you accidentally leave the bathtub faucet running and water damages the property of the owner or another tenant. The same goes if your washer hose breaks or a fire on your stove spreads to the neighbours—you'll be financially responsible for any damage you cause, even if it's unintentional. In such situations, you'll want to be properly protected so you don't have to pay for damage out of your own pocket!
How do you insure your apartment? 
To prevent a lot of hassle and painful financial consequences, it's in your best interest to take out tenant insurance. But how do you go about insuring your home properly? You need to choose coverage that meets your needs and covers the value of your belongings.
2-in-1 coverage
Tenant insurance covers both property you own, such as furniture and clothing, and the property damage or bodily injury you may cause to others, i.e., your liability. Want some examples? If a fire destroys the building and you lose your furniture and clothing, tenant insurance will cover the cost of repairing or replacing your property based on the amount of insurance specified in your policy. If your bathtub overflows and causes damage to your neighbour's property, tenant insurance will cover the damage you caused to others unintentionally.
Good to know: Your tenant insurance will also cover the liability of your spouse and children under the age of 18 who live with you, if applicable. If you share an apartment with friends, the names of all the occupants of the unit must be listed on the insurance policy for them to be covered.
What your coverage may include
Basic coverage for your property includes damage caused by:
Nature: Wind, hail, lightning, fire, explosions
People: Theft, vandalism, riots
Equipment: Leaking plumbing fixtures or water pipes (not all damage caused by leaks is necessarily covered by your policy, e.g., damage caused by a water leak that has been running for some time)
If you need to store property, e.g., for a possible move or due to lack of space, notify your damage insurance representative to determine if you need additional coverage.
In addition, if your unit becomes uninhabitable for a period of time due to a loss covered by your policy, your tenant insurance will compensate you for additional living expenses you incur, such as accommodation expenses, up to the amount of insurance provided in your policy. Sleeping in a hotel is much more comfortable and reassuring than having to sleep on a friend's couch or in your parents' basement!
Depending on your needs and your property, you can choose a comprehensive or specified perils policy and select optional coverage. Some of this coverage could protect you from damage not covered by your basic policy, for example:
Water damage above ground, e.g., if rain seeps through your apartment window and damages your property
Damage caused by soil and sewer water
Damage caused by earthquakes
Your damage insurance representative will advise you properly to help you choose the right coverage for your situation.
First steps to getting tenant insurance 
Close your eyes and try to make a list of all the items in your living room and remember their value (how much you paid for them). Not easy, is it? You've probably forgotten some! Could you really assess the value of everything you own?
Make a list of your property
Making your property inventory will help you determine what it would cost you if you had to replace your belongings, and thus how much insurance you need. Plus, having an inventory of your property will make it much easier for you in the event of a claim. Wondering how to do an inventory?
Start by making a list of all your belongings, room by room. Ideally, keep your receipts and manuals and take pictures or a video of your belongings. Keep your inventory in a safe place, such as a bank safe outside your home or in digital format in the cloud.
Be sure to keep this inventory up to date, e.g., add any purchases you've made, such as a TV, stereo, new couch, etc.
Request a quote online
By requesting a quote online in the comfort of your living room, you'll get an idea in just a few minutes of the cost of tenant insurance that meets your needs. Only some basic information is required, so it's super simple and easy to do.
You might be surprised—for a few dozen dollars a month (depending on your coverage choices), you could save yourself a lot of worries in case of damage. It's a small price to pay to know your property is protected and you're covered for your liability!
Don't forget bike insurance
Did you know there is specific coverage for certain property? If cycling is your main mode of transportation or your favourite sport, you'll benefit from adding specific coverage for your bike to your tenant insurance. Contact your damage insurance representative to make sure the amount of compensation in your policy is high enough to cover all your belongings, including your precious bike!
Lastly, you can save a lot of money. How? By shopping around, of course, but also by assessing your needs and keeping your insurance information up to date (if you move, get a roommate, make purchases, etc.). Ask your damage insurance representative how much you can save by combining your insurance with the same insurer. At Promutuel Insurance, we offer discounts to people who insure their car and home with us. Whether you're on the road or in your kitchen, we're THERE to ensure your peace of mind!