Preparing Your Home for Winter
Last updated on May 16th, 2018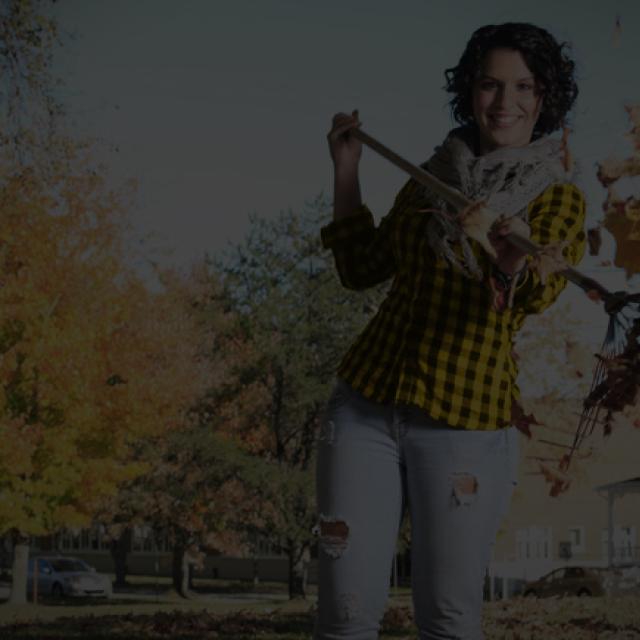 The days aren't just getting shorter—they're getting colder! Getting your home ready before the cold weather sets in and snow starts falling is a chore for many. But don't worry! We've got a checklist to make your life easier. Simply print out the image, put it in your pocket, and check off each task once it's completed. Preventive maintenance is always beneficial for your home insurance!
Inside
1. Doors and windows. Remember to insulate your doors and windows. Check the weatherstripping around doors. Replace it if necessary.
2. Air exchanger.Clean or replace your air exchanger if necessary.
3. Warning devices. Change the batteries in your smoke and carbon monoxide detectors. Change your devices at the end of their service life, i.e., after 10 years for a smoke detector and 7 years for a carbon monoxide detector.
4. Electric baseboard heaters. Clean them.
Outside
5. Trees, bushes, and plants. Cover them up!
6. Furniture and barbecue. Clean and store them. For safety reasons, do not store a propane tank indoors.
7. Gutters. Clean out the gutters to remove any debris. Make sure they are well anchored.
8. Exterior walls. Inspect the exterior walls and foundation. Fill any cracks.
9. Air extractors. Check the condition of the air extractor grill of the range hood in the kitchen and the exhaust fan in each bathroom to help keep out rodents this winter. Make sure the seals are airtight.
10. Roof. Check the condition of your roof.
11. Water pipes. Shut off the water supply to your outdoor faucet to prevent the pipe from freezing and bursting. Be careful! It is not enough to simply turn off the tap. You have to close the valve inside your house, then turn on the faucet outside to let the water out.
12. Chimney. Make sure the top is unobstructed. Check the joints and see if there are any cracks. Have your chimney cleaned by a qualified professional.
13. Driveway and portable car shelter. Fill the cracks in your driveway. Get anchors to properly secure your portable car shelter and install marker poles at the entrance.
14. Hot tub and pool. Clean and empty, store the components, pour in antifreeze, and install a winter cover. Remove snow from the hot tub cover in the winter. Hire a specialist—it's worth the cost!