Legal insurance: Valuable protection for individuals and businesses
Last updated on July 28th, 2021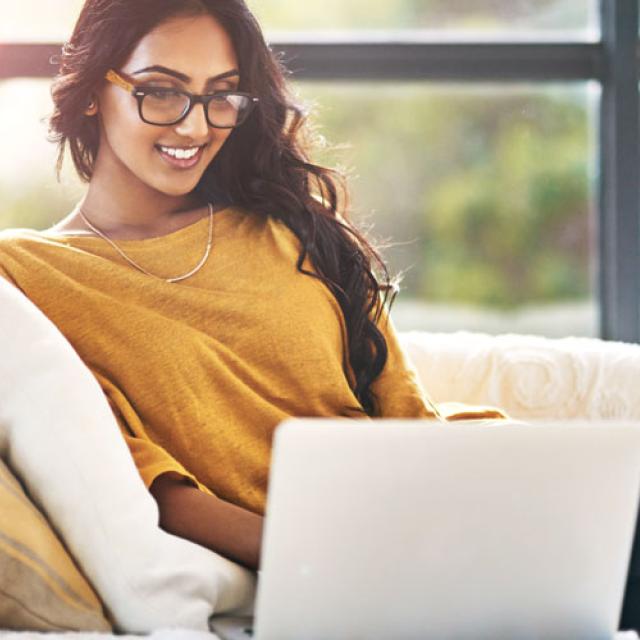 Did you know that the costs of a court case can run into the thousands of dollars? It's one thing to have rights, but you also need to have the means to protect and defend them! That's where legal insurance comes it. The coverage it provides can be highly useful—and valuable—for individuals and businesses alike.
At Promutuel Insurance, we offer some of the most comprehensive legal insurance on the market, with Juripro. What exactly is legal insurance? And what makes it such a useful addition to a personal or business insurance policy? We answer these questions here with some concrete examples and information on the coverage options available.
PERSONAL LEGAL INSURANCE
A dispute with a neighbour, a latent defect, identity theft, family mediation, wrongful dismissal—bad things can happen, and nobody's immune. Incidents like these are not only stressful—they can also have complicated and costly consequences. It's easy to feel a little lost and overwhelmed. That's why it's reassuring to have legal insurance.
This type of insurance gives you access to guidance and advice and helps cover your legal fees in the event of litigation. Whether it's your rights as a consumer, owner, worker, or otherwise that are at stake, legal insurance provides you with a certain amount of financial assistance to cover the expenses you incur to defend your rights and be represented in court.
To help you resolve these kinds of conflicts, Promutuel Insurance offers Juripro through its personal insurance products. The coverage is available as a low-cost add-on to your home insurance policy. It's an affordable way to obtain legal advice when you need it. It's good to know the pros have your back if you find yourself in a difficult situation.
For disputes covered by Juripro, professional legal fees and costs will be reimbursed (preparation, research, consulting, hearing, representation, etc.). The following proceedings and services are covered:
Legal consultation (first consultation after notice of loss is submitted to the insurer)
Friendly settlement
Out-of-court settlement
Trial (court proceedings)
Estates and protective supervision (estate settlement, protection mandate, verification of will, etc.)
Coroner's inquest (representing your interests during a public inquest)
Small claims (case preparation and fees for carrying out a ruling in your favour issued by the Court of Québec, Small Claims Division)
Family mediation (with an accredited mediator, in addition to the sessions covered by Québec's Ministère de la Justice)
Identity theft (to keep your identity from being used fraudulently or to help you restore it)
In each case, there's a maximum hourly rate and amount payable per type of proceeding. Ask a Promutuel Insurance representative for details.
And if it happens to you…
If you're wondering what legal insurance is good for, there's nothing like an example or two to help explain the kinds of situation Juripro would cover (depending on your policy).
Selling your house or buying a new home or other goods and services can sometimes lead to nasty surprises or disputes. Take the example of a latent defect, the kind that goes undetected despite a careful inspection and affects the quality of a purchase or prevents you from enjoying it fully. Or imagine a situation where you're a victim of fraud or false advertising.
A neighbour claims you're encroaching on his property. Issues with neighbours are commonplace. They may involve your principal or secondary residence, your lease, your tenants, boundary markings, an expropriation, and so on.
Do you believe you've been wrongfully dismissed? It's important to be able to defend your rights in the event of a dispute with your employer.
These are just a few examples, but they provide a good idea of how useful legal insurance can be in a wide range of situations. You'll find more examples on the Juripro page of our website It's well worth a look!
LEGAL INSURANCE FOR BUSINESSES
Legal insurance isn't just for individuals. Not by a long shot. There are all kinds of potential disputes involving the management and operation of a business—and they can be very costly. Building a business takes time, energy, and financial commitment.
Our Juripro legal insurance for businesses and farms provides financial assistance to help you find a friendly or legal solution to various kinds of dispute.
Disputes pertaining to trade practices and competition
Disputes concerning providers of goods and services
Disputes related to commercial leases, ownership of locations, and main places of business
As with legal insurance for individuals, Juripro is available as a low-cost add-on for business insurance policies. Again, there's a maximum hourly rate and amount payable per type of proceeding in each case, depending on the coverage selected. Talk to a Promutuel Insurance representative to find out more.
And if it happens to you…
If you're wondering once more about the usefulness of legal insurance for businesses, here are some compelling examples.
An employee demands payment of a sum you consider unreasonable. It should come as no surprise that disputes can happen between a company and one of its employees. Legal insurance is a very handy way to help resolve them.
Your business has been sued for false advertising or misrepresentation. Disputes related to how a business is managed can also happen. Whether you're dealing with a litigation over consumer or youth protection, workplace health and safety law, or commercial practices, you can rely on Juripro for coverage, depending on the terms of your contract.
A supplier delivers products that fall short of an agreed-upon standards. Disputes that arise in the course of operations are upsetting, but business transactions can be a source of conflict on occasion.
If you have Juripro coverage as part of your Promutuel business insurance policy, you can also add supplemental Juripro – Private coverage, a low-cost solution for day-to-day conflicts in your personal life.
THE DIFFERENCE BETWEEN "LEGAL INSURANCE" AND "LEGAL ASSISTANCE"
Legal insurance and legal assistance—are they the same? Good question. And the answer is no. Legal assistance is a telephone service that provides information on your legal rights in a wide range of areas.
At Promutuel Insurance, insured members enjoy access to free legal and identity theft assistance through our Beacon program. Legal experts answer your questions and explain the law in plain language. This exclusive Promutuel Insurance benefit is automatically included with our home insurance policies.
Legal insurance, on the other hand, helps cover the cost of retaining a lawyer to advise you, take legal action, and, if necessary, represent you in court, as described above. Legal insurance provides financial assistance depending on the level of coverage chosen, and can be added to your policy for a fee. It's a more comprehensive form of protection.
Whether you're an individual or a business owner—and depending on your needs and situation—legal insurance is a prevention tool that can save you hassle and financial headaches. Visit the Justice Québec website to learn more about Québec's judicial system and the legal programs and services available. And most of all, don't hesitate to contact one of our representatives for full details on Juripro legal insurance.