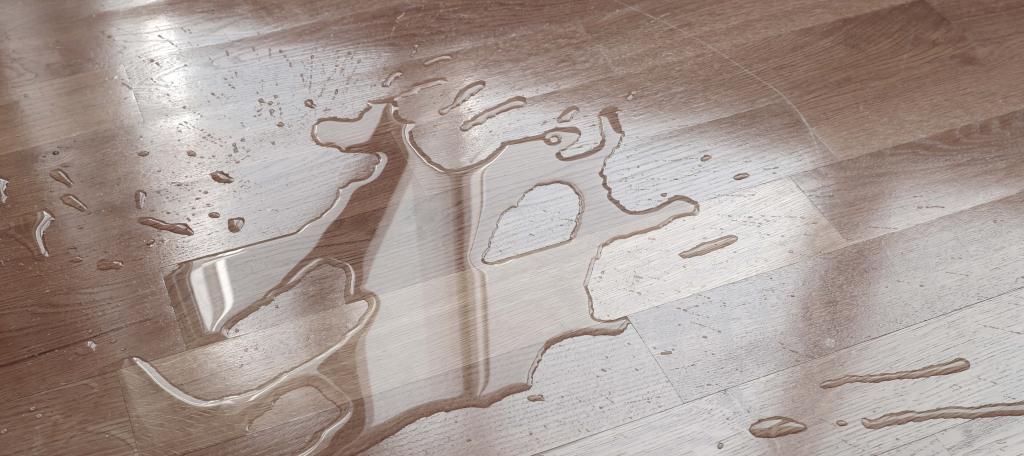 Leak detection systems significantly reduce water damage losses!
As people who have experienced water damage can attest, it's not only very inconvenient, but can leave permanent marks as well as destroy property and irreplaceable items.
How do leak detection systems work?
Tiny sensors (about five for a single-family home) are placed in areas that are the most prone to leaks. When a sensor comes into contact with even a tiny amount of water, an alarm is triggered and the home's main water valve is shut off within a fraction of a second. This fast-acting technology considerably reduces the severity of damage caused by leaks.
System components
Kits are available that include all system components, based on your home's layout and your specific needs.
Image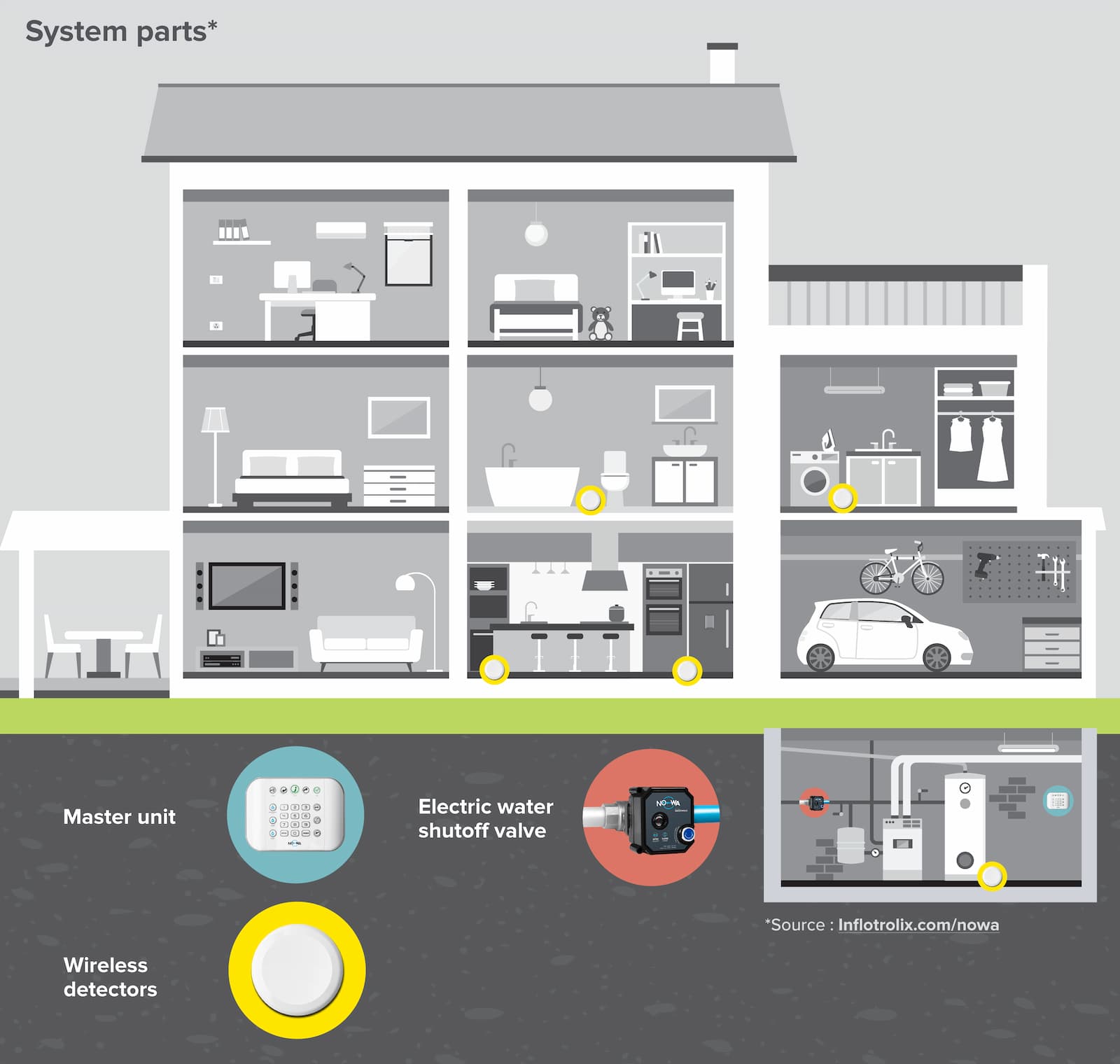 Enjoy big savings on your home insurance premium!
Promutuel Insurance gives you up to 10 % off your home insurance if you have a leak detection system. Plus, you can take advantage of a special partner agreement we offer when you purchase a leak detection system.