Hunting and fishing insurance: What do you need for your trip?
Last updated on April 22nd, 2021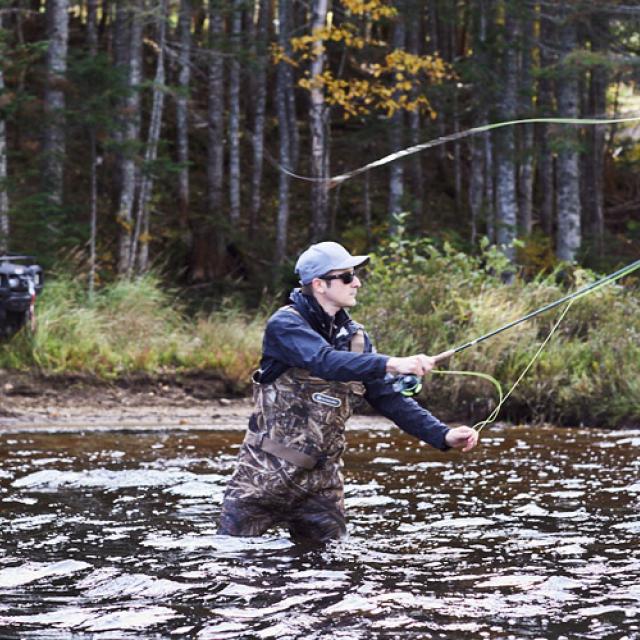 If you're a hunting or fishing enthusiast, this article is for you! Are you planning a fishing trip or dreaming about your next hunting trip? We get it. Escapes to the great outdoors are great for a host of reasons: to take a break from our busy lives, contemplate nature, recharge our batteries and let go of stress, enjoy the silence, stock up on delicious food, and more.
But before you head out, make sure you have all the hunting and fishing insurance you need. Whether you want to insure an ATV, a boat, your gear, or your civil liability, there are a number of things to consider. Because we are there so you can enjoy worry-free leisure activities, we've prepared the following list of essential or recommended types of coverage.
ATV INSURANCE
Do you have an all-terrain vehicle for your hunting or fishing trips? If so, add ATV insurance that suits your needs to your list when shopping for hunting and fishing insurance. Read on to learn about the basic and add-on coverage options.
Basic ATV coverage
In Québec, all owners of motor vehicles, including recreational vehicles, must have civil liability insurance. This mandatory insurance must cover personal injury and property damage caused by your ATV.
There are also four optional types of insurance that cover damage to your vehicle:
"Comprehensive," which covers damage to your ATV and any equipment and accessories caused by any type of risk (exclusions and limitations may apply).
"Collision or upset," which covers damage to your ATV and any equipment and accessories in the event of a collision or rollover.
"Risks other than collision or upset," which covers damage to your ATV in the event of theft, fire, hail, or broken glass.
"Specific perils," which covers damage to your ATV for the perils specified in the policy. This is more limited than "risks other than collision or upset" coverage.
You can choose any of these coverage options to suit your needs. Even though none of them are mandatory like civil liability insurance, they are highly desirable if you want adequate protection for your recreational vehicle. If an accident were to cause significant damage to your ATV, you would bitterly regret not having enough insurance.
Add-on ATV coverage
You can enhance your ATV insurance coverage with advantageous add-ons. If your ATV is recent, you might also opt for replacement value coverage for two, three, or four years to protect your investment.
Shopping for ATV insurance
To get the best coverage and exclusive benefits at the best price, compare different offers. At Promutuel Insurance for example, we offer the replacement value of your recreational vehicle for up to four years. We will also insure your ATV even if you don't have car or home insurance with us. It's no secret though: The more property you insure with us, the more discounts you receive!
WHAT INSURANCE DO YOU NEED FOR A HUNTING TRIP?
Before you search for places to go hunting in Québec, ask yourself what you need for a trouble-free trip. While items that are temporarily outside your home are covered (subject to some exclusions and limitations), you really must have good coverage for your outdoor activities. Unfortunately there are always risks, and not just for your ATV.
Have you invested in high-quality equipment and do you have a lot of hunting gear? You should know that your home insurance policy covers your sports equipment. It protects not only your home and its contents, but also your civil liability (in case you accidentally injure someone or damage their property) and your personal property when you are outside your home (subject to some exclusions and limitations).
Here we're talking mainly about your hunting gear, sportswear, etc. We strongly encourage you to make a list of all your property and include everything you use for hunting. That's the best way to determine your equipment's value and be sure your home insurance provides enough coverage to replace it if there's a claim.
Do you also fish? Add your fishing gear to your list and keep reading!
WHAT INSURANCE DO YOU NEED FOR A FISHING TRIP?
Do you get restless thinking about a fishing trip at a Québec outfitter? Lakes, streams, rivers . . . there's plenty to choose from no matter what kind of fishing (trout, salmon, walleye, etc.) you want to do in gorgeous surroundings.
You'll be happy to know that your home insurance policy covers your fishing gear, which includes your canoe, kayak, boat, and other sports equipment (subject to some exclusions and limitations). Has your equipment been stolen? Did you damage some expensive equipment? These are just two of the many risks your equipment is exposed to when you take it fishing.
If you have an expensive fishing boat, you might want specific boat insurance because your home insurance policy has limitations and might not meet your needs. Contact a damage insurance representative to learn more about this.
We therefore recommend that you take the time to check with a representative to make sure you have adequate hunting and fishing insurance. We often underestimate our property's value, so it's important to regularly update our insurance. Don't hesitate to contact us with questions about your ATV or home insurance or to request a quote. Thousands of hunting and fishing enthusiasts trust us to insure their equipment and vehicles!