How to winterize your RV
Last updated on October 28th, 2022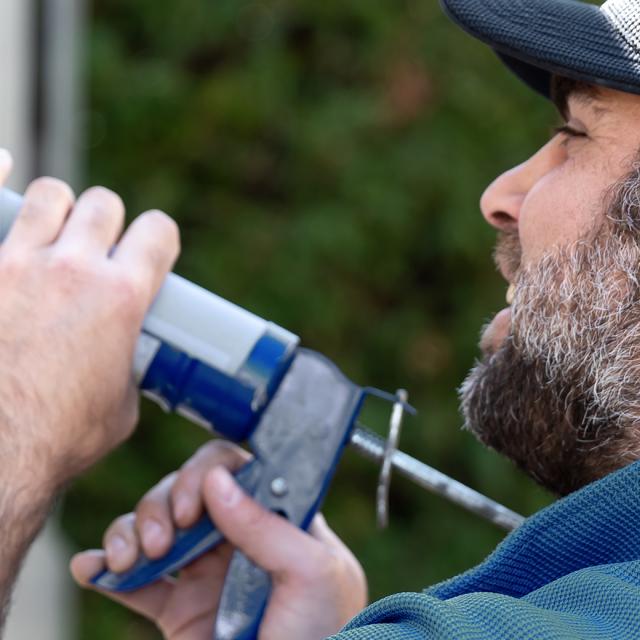 After enjoying your RV all summer, it's time to get it ready for winter. The better you do this, the sooner you can go camping next spring. With your investment in mind, we've prepared a winterization guide for your RV that will help you prevent breakage and extend the life of your trailer or motorhome. Whether you store your vehicle indoors or keep it outside all season, you'll find everything you need to know about winterizing your cherished RV right here!
Beware of water
Your RV's worst enemy in winter? Water. Why? Because it increases in volume when it freezes. This means it could damage your RV's pipes, break the seals, and even deteriorate the condition of the water heater tank. During freeze and thaw periods, water in your vehicle's plumbing can be a major source of damage that can ruin lining and lead to foul odours and mould that will be hard to remove come spring.
What you need
Before tackling this job, you have to get everything you need to winterize your RV. Here's a list of the tools and products you'll need to get your vehicle ready for winter:
2 gallons of antifreeze (3 if your RV has a washer or dishwasher)
A hose to connect to the pump. Use non-toxic RV antifreeze, which is designed for temperatures down to -45°C. Never use automotive radiator antifreeze, which is toxic
A small air compressor and water inlet purge adapter
A socket wrench (with a socket that fits the screw on your water heater, i.e., 1 1/6 inches for a water heater with a steel plug or 7/8 inch for a plastic plug)
Cleaning essentials: cloths, bucket of water, RV cleaning products, etc.
When should you winterize your RV?
Theoretically, your RV could be damaged when the temperature is below freezing for more than 24 hours, which usually happens in November. It is therefore recommended that you winterize your RV by the end of October. Not planning to use your vehicle this fall? Get it ready for winter when you return from your last camping trip to save time!
How to get your RV ready for storage
Whether you keep your RV outside or in an unheated garage in winter, the winterization process is the same to protect it during freeze and thaw periods. While you can do it yourself, don't hesitate to refer to a storage professional if you're unsure. Follow these steps:
1. Inspect the RV
The first thing you should do is inspect your RV thoroughly, looking for cracks or breaks in seals that could allow water to seep in. Be sure to have the necessary repairs done to ensure your RV is completely waterproof.
2. Empty the tanks and water heater
The best way to do this is with a small air compressor. Here's how:
Start by emptying and flushing all your RV's tanks (fresh water, grey water, and black water tanks).
Next, drain the water heater by unscrewing the cap at the bottom of the tank on the outside. You can open the safety valve to facilitate water flow. Be sure to clean the tank and remove any limescale.
Open all faucets and water lines and run the pump for 30 seconds. Close all faucets.
Program the air compressor for 30 PSI. Opening one faucet at a time, blow into the water lines in short bursts until only air comes out of the faucets.
Turn off the cold water inlet on the hot water tank and turn on the water heater bypass valve (place in Winter mode). This will allow antifreeze to circulate through the hot water system without entering the water heater tank.
3. Pour in antifreeze
After draining the plumbing in your RV, it's time to pour in antifreeze to prevent the pipes from bursting. Follow these steps:
First find the water pump access point.
Connect the connecting hose to the pump and place the other end directly into a gallon of antifreeze.
Opening one faucet at a time, turn on the vehicle's pump until a pink liquid comes out of the faucet.
Pour about 250 ml (1 cup) of antifreeze into each elbow to remove remaining water from sinks, the toilet bowl, and various tanks.
Wipe off antifreeze stains to prevent damage to your equipment.
4. Turn off and disconnect the propane
Before storing your RV, fill up the propane tank first. Then close and disconnect the valves.
5. Disconnect the batteries
Bitter cold temperatures can do a number on your RV's batteries. That's why you should disconnect or, better yet, take them out completely and store them in a heated location. You can also plug them in to suitable chargers to keep them charged throughout the winter. Be sure to cover the positive end of the trailer battery wire with electrical tape. Also remove batteries from your accessories (clocks, remote controls, etc.).
Do you have a motorized RV? Follow the manufacturer's instructions for winterizing the engine. It may be recommended to add a gasoline additive to your tank.
6. Deep clean
Now it's time to deep clean your RV inside and out. Here are some key steps to keep rodents away and prevent mould and bacteria growth:
Empty the refrigerator, freezer, and pantry and clean with vinegar (to prevent mould). Then leave the doors open.
Clean the roof and gutters.
Clean the body, wheels, and underside of your RV.
Clean the awning and all accessories, then let them dry before storing.
Lubricate the rubber gaskets and awning extension mechanism.
Wash your bedding.
Clean the floors and all interior surfaces.
7. Put on the appropriate protective covers
The last step is to put on the appropriate protective covers. These are not mandatory, but can help protect your RV's body and prevent water infiltration during thaw periods. However, using a cover not designed for this purpose is strongly discouraged. Specific covers are available to protect your RV and its wheels, air conditioners, propane tanks, and hitch box or drawbar locks. Make sure they are properly secured to prevent damage to the paint.
Tips on outdoor winter storage
Storing your RV outdoors? Since it will be exposed to the elements as well as freezing and thawing, it's important to be extra careful when winterizing it. Here are some tips on protecting your RV when stored outdoors:
Choose dry ground: Store your RV on asphalt, concrete, pavement, or gravel. Avoid wet ground such as grass or dirt.
Place the RV on the front jacks: Raise the front jack of your RV to create a slope toward the back so that water will drain away during thawing and wet weather.
Turn off the stabilizers: Since the ground will move during the winter, the stabilizers and structure of your RV will be under strain. It is therefore preferable to turn off the stabilizers.
Limit snow accumulation: When snow and ice accumulation exceeds 15 cm, clear snow from the roof and around your RV with a plastic shovel or broom. Be careful not to break the canvas or roof, which could lead to water infiltration.
Apply rust proofing under the RV: Apply rust proofing under the vehicle every two to three years to preserve the systems and structures.
RV insurance, your best coverage
Even if you maintain your RV properly and operate it with care, you're not immune to road accidents and incidents. That's why choosing the right VR insurance is essential to having peace of mind and getting the most out of your investment.
It includes liability insurance that covers damage you may cause to others with your RV, in Canada and the United States. When the conditions are met, physical damage to your vehicle may also be compensated under this coverage in the event of a no-fault accident. If desired, you can also purchase more extensive coverage to meet your needs. A set of protections specifically designed for this type of vehicle is also available. It includes coverage for your personal belongings and helps cover repatriation costs in the event of covered losses that occur abroad.
If your trailer is damaged, immediately contact your insurer, who will guide you through the steps to follow to be compensated.
Now, all you have to do is make yourself a hot chocolate and plan next year's RV vacation!