Are you covered for damage caused by...your cat?
Last updated on April 1st, 2022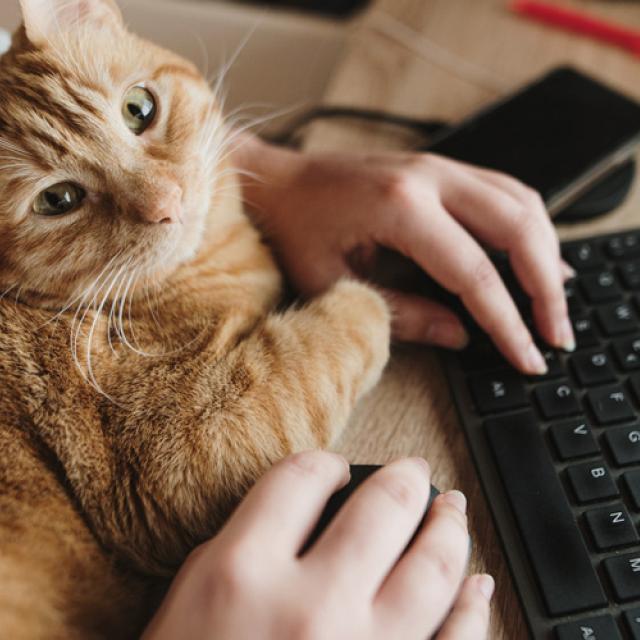 Ah, the joys of having a cat—contented purrs, slow blinks, and...property damage? Cats' natural curiosity gets them into some unfortunate, sometimes destructive, situations. So, when Kitty decides to take things out on your couch or accidentally topples a bookshelf, what are your options? Does your home insurance cover this kind of thing? Read on for answers to all your questions!
Home insurance and pets
Your pet, your responsibility. It's true that pet owners can be held liable for the actions of their faithful companions. That's the rationale behind why home insurance covers damage your pet causes a third party.
Home insurance is a package policy comprising property damage and personal liability coverage. The first may kick in if your pet damages your own property, provided you have comprehensive insurance. The second may cover the costs if your pet causes property damage or bodily injury to someone else and you are personally liable. Both are subject to the limitations, conditions, and exclusions of your insurance policy.
Taking out a new policy or adopting an animal? Be aware that you're required to report pets to your insurer, whether you're a homeowner, co-owner, or tenant. Your insurance representative may ask you some questions, like how many pets you have and what breed they are. Being forthright can help you avoid unwelcome surprises—like a rejected claim or cancelled contract—that could cost you!
Comprehensive coverage for complete peace of mind
Your cat gets the zoomies and decides to use your furniture for parkour practice, breaking something in the process. Are you covered? Your home insurance policy might reimburse you in this situation, but only if you have comprehensive coverage, and subject to the limitations, conditions, and exclusions of your policy. That's why it's so important to choose the right home insurance.
Generally speaking, a comprehensive (sometimes called "all perils") policy is your best bet if you own a pet. It provides the most extended coverage for the most peace of mind.
But a word of warning: Since there are multiple home insurance forms and the eligibility requirements and content of each form may vary by insurer, it's best to contact your insurance representative to find out what your options are. They can also walk you through the home insurance claim process.
Tenants with pets
Are you a pet owner who rents? Taking out tenant insurance is an important step in making sure you're covered for any damage your furry friend might cause your property or your home.
Working from home: What if your cat damages equipment belonging to your employer?
Although they're known for being discerning, cats can't differentiate between your belongings and your employer's. So what if Fluffy chews through a computer cord or damages some other piece of equipment owned by your employer?
Most employers carry insurance that covers equipment on loan to their employees. But if yours doesn't, you may be liable for the damage. In this case, the damage your cat causes to the employer-owned property in your home may be covered by your home insurance policy—again, subject to its limitations, conditions, and exclusions. Another good reason to take out comprehensive coverage!
Best friends, best coverage
Besides having the right coverage on your home insurance policy, there are some preventative steps you can take to keep cat-astrophes to a minimum. Follow these tips:
Keep fragile and valuable items out of harm's way: Damage to breakables caused by a pet may not be covered in some cases, even if you have comprehensive insurance. Don't take any chances: Keep them out of paw's reach.
Keep cords stashed away: Cats love gnawing on electric cords, which is not only dangerous for them but potentially expensive for you. Don't leave cords on the floor or somewhere your cat can easily get to.
Arrange your furniture strategically: Cats are agile and love heights, so they're natural-born climbers. Make it harder for them by moving your furniture away from curtains, floor lamps, and work surfaces with electronics.
And finally, the best way to be able to relax and enjoy your cat's company is to make sure you have the right coverage by contacting your property and casualty insurance representative. Promutuel Insurance knows how important your purr baby is to you. That's why we offer generous coverage so you can get back to spending quality time together, worry free.