Are the products you send out for home delivery properly protected?
Last updated on November 25th, 2022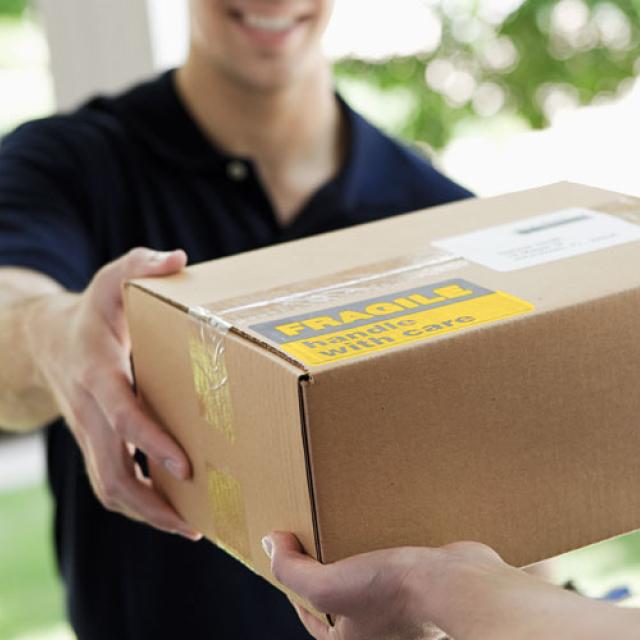 Delivery of goods to customers' homes has increased significantly due to the COVID-19 pandemic. It's a trend that's expected to remain strong as consumers have embraced the convenience of shopping online and having their orders delivered directly to their homes. However, this new normal underscores the importance of protecting the value of the goods being shipped from all over.
If you're a business that offers home delivery, you have two options: handle deliveries yourself or outsource them. In both cases, you need to carefully review how your goods are covered to determine which option is best for you.
Handling your own deliveries
In this case, the delivery contract between you the company and the end customer (and in some situations the Civil Code of Québec ) dictates the rules of liability in the event of damaged goods or non-delivery. That's why it is so important to be careful when drawing up the contract to properly define the terms and conditions governing each party's liability and to ensure there is sufficient business insurance coverage. If a package is left on the doorstep because no one is home to take it, who is ultimately responsible for it? Many details need to be included in the delivery contract conveyed to customers when they make purchases online.
If you opt to make your own deliveries, you'll need cargo insurance that covers items being transported for third parties. The coverage limit needs to be adjusted based on the value of the items delivered, because they belong to you until they reach their destination. Obviously, the deductible applicable in the event of an unfortunate event will vary and must not jeopardize your company's operations in the event of a loss. Commercial vehicles must also be protected by standard theft, damage, and civil liability coverage.
Since it's up to you as the seller to take out cargo insurance, any claims made will impact your business insurance premiums. This is not the case when you use subcontractors for your deliveries.
Outsourcing deliveries
In outsourced deliveries, how goods are protected is governed mainly by the contractual relationship between the two companies, with all the rights and obligations that come with it. Whether you have a standing medium- or long-term agreement with a local company for all your deliveries or just send things out à la carte with big carriers, you need to be careful.
There are a lot of things to check: Does the subcontractor's cargo insurance coverage limit cover the value of all the items you're having delivered, from all companies, while they're in the delivery vehicles? Will the vehicles be carrying your items only or will they handle other cargo as well? If it's a mix, does your carrier's coverage apply only to your goods or to all goods transported?
You'll need to check the contract for any liability limitations on the goods carried in case of an accident, theft, or other events such as a fire. You'll also want to see if the subcontractor has made any commitments with regard to delivery times and look at what protections are in place in the event of non-compliance with these commitments. If the protections are insufficient, contact your damage insurance representative to go over your options.
These types of agreements also require the company to complete a delivery slip—a value declaration report—for each delivery. You need to be very careful and check all the terms and conditions before signing the slip—and any other document.