Try our favourite winter outings !
Last updated on December 15th, 2021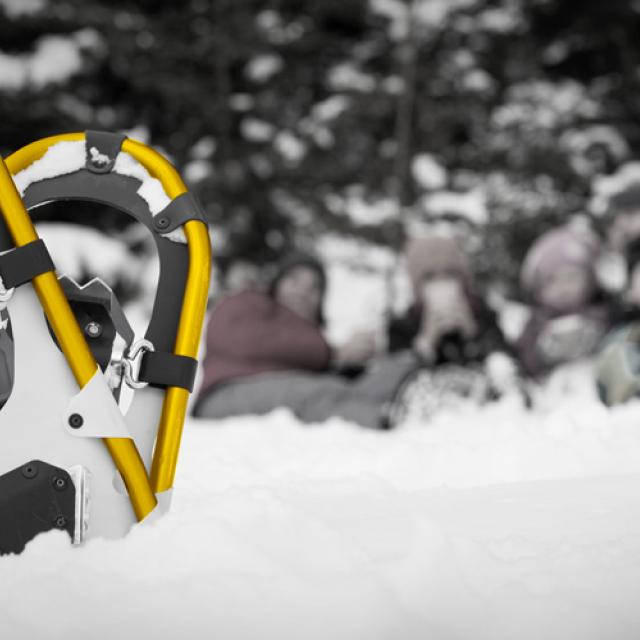 Winter is for playing. And since our playground is as big as nature itself, we've prepared a short list of our favourite places and activities. So grab your mitts and hold onto your hat. You won't want to miss any of these! 
Vallée Bras-du-Nord
Snowshoeing
Vallée Bras-du-Nord is second to none for winter fun. This vast natural setting has 80 km of marked trails for hiking and snowshoeing, with yurts and shelters where you can warm up. An extraordinary winter experience to share with family and friends.
L'Assomption River Skating Rink
Ice skating
Did you know that Québec's longest river skateway is right here in Joliette? Two frozen corridors cover 4.5 km of L'Assomption River for your skating pleasure. Take a spin through a natural wonderland in your very own backyard.
Sommet Saint-Sauveur
Skiing and snowboarding 
In the heart of the Laurentians, Sommet Saint-Sauveur and the Avila slope has 40 runs for your family to enjoy. With moguls, tree runs, and groomers, this natural playground is perfect for beginners and experts alike. Meet you at the top!
Drummond Forest
Hiking
Put on your winter boots and explore the largest man‑made forest on Québec's south shore. Hikers in this captivating forest will enjoy breathtaking views of the Spicer Rapids in the Saint-François River.
Parc Les Salines
Snowshoeing, cross-country skiing, skating, and tubing
Parc Les Salines has no fewer than 105 hectares of nature, marked trails, and sledding runs just ten minutes from Saint-Hyacinthe. You can go snowshoeing, cross-country skiing, walking, skating, and tubing at absolutely no charge. It's a great way to spend a day with family and friends! 
P
arc national du Mont-Saint-Bruno
Cross-country skiing, fatbiking, snowshoeing, hiking, and sledding
Another regional favourite in Saint-Bruno-de-Montarville is Parc national du Mont-Saint-Bruno. There's no shortage of winter activities here! The choices are endless, from fatbiking, which is perfect for snow, to snowshoeing and hiking. The park even has a Ski-Viel, a device that can be adjusted and put on wheelchairs that allows people with limited mobility to enjoy a winter hike on snowy paths.
There you have it! We hope these favourites will inspire you to play outside. Enjoy some snowy fun as the winter wind turns your cheeks rosy!