A father/daughter ball in support of FitSpirit's mission
Last updated on February 6th, 2023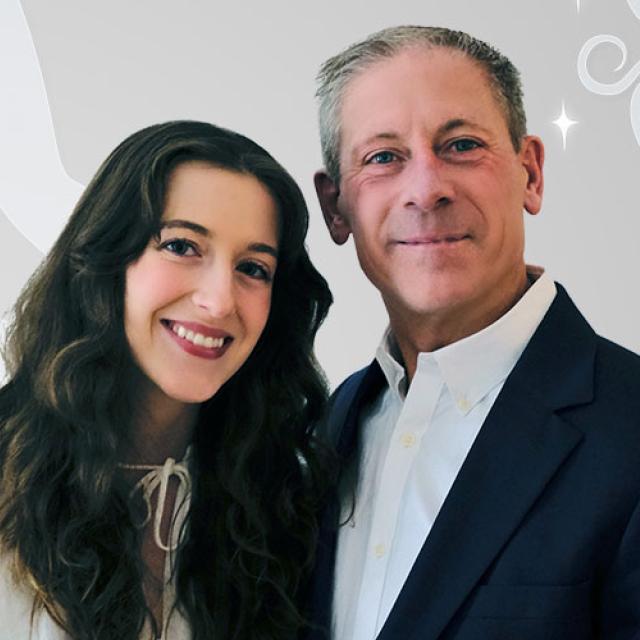 What if the lives of girls in Québec could be changed in a fun and caring way? That is the mission of FitSpirit, a charitable organization that aims to encourage teenage girls aged 12 to 17 to be physically active throughout their lives. By creating unforgettable experiences in a safe and empowering environment at school, FitSpirit wants to reverse the trend and show that physical activity is just as beneficial to mental health, the development of social skills, and academic success as it is to physical well-being.
To support its mission, FitSpirit holds a one-of-a-kind fundraiser every year: a Father/Daughter Ball! It's an opportunity for dads and important father figures to support a good cause while enjoying a memorable experience with their daughters in the form of a cocktail party in the heart of nature, followed by a gourmet dinner and a dance. 
Alain Le Put, Vice-President, Member Experience and Compensation at Promutuel Insurance, is one of the proud honorary patrons of the ball's 7th edition, which will be held on April 22, 2023. 
As someone who is involved in his community and known for his insurance expertise—as evidenced by his Fellow Chartered Insurance Professional designation from the Insurance Institute of Canada—Alain was naturally drawn to FitSpirit's mission. He wanted to get involved with the organization, so he encouraged Promutuel Insurance to become a Gold Partner of the event.
Alain, you will be attending FitSpirit's Father/Daughter Ball with your daughter Audrey. Tell us about her and your relationship.
Audrey is now 23 years old. She's completing her graduate degree in Human Resources at HEC. She'll be starting her first job in the field this summer.
My daughter is curious, and she loves to travel and discover the world. She has a knack for learning languages, too—she's trilingual! She's also very athletic.
What makes me proud of her is her unwavering perseverance. She puts in the work to succeed and realize her dreams in every part of her life.
How important are sports and physical activity in your family life?
We're an active family. Audrey has been doing gymnastics for 14 years and now enjoys volleyball and other sports with her friends. When she was younger, we went hiking and biking every weekend.
For us, physical activity is a way of life. It's important to us to be active, to maintain good physical and mental health, because it helps us manage stress and allows us to spend quality time with family and friends.
Audrey, why is it important for you to move and be physically active?
It brings me so many benefits in my day-to-day life! It makes me feel good in my mind and body. Exercise helps me keep my energy levels up throughout the day. What I love most about playing sports is getting to spend the time with my friends and family. I also like being able to push myself every time. 
Audrey, can you tell us about a time when sport made you feel especially proud of yourself?
From ages 3 to 17, I did artistic gymnastics and competed in a lot of competitions across the province. I loved it! The most memorable moment for me is when I got to compete in my first provincial championship when I was 9. I'd worked so hard to get to that competition that just getting there made me really proud. 
What sport or activity would you like to try in the future?
Gymnastics will always be my first love, but I would really like to try a team sport. I've only ever played individual sports, so trying a team sport would be a good challenge for me. I've played a lot of volleyball with my friends in the summer. I'd be very happy to play in a recreational team.  
Alain, why did you agree to be an honorary patron of FitSpirit's Father/Daughter Ball?
I'm happy to support a cause that's dear to me. I believe that physical activity allows us to explore both our physical and mental capacities. By adopting healthy habits through physical activity we enjoy, we're equipping ourselves with the tools to overcome the many challenges we face throughout our lives.
Finally, what song will you dance to at the ball?
We'll dance to the '90s hit World in My Eyes by Depeche Mode.

From the answers Alain and his daughter Audrey gave, we can see how close they are and understand the positive impact that sport has had on their family! We wish you both a great evening!
Promutuel Insurance would like to thank Alain Le Put and his daughter Audrey for contributing to and taking part in FitSpirit's Father/Daughter Ball. Would you also like to support initiatives that make a difference in the lives of teenage girls across Québec? Learn more about FitSpirit's projects or make an online donation at www.fitspirit.ca.