Agriculture in Québec and the roots of Promutuel Insurance
Last updated on November 16th, 2022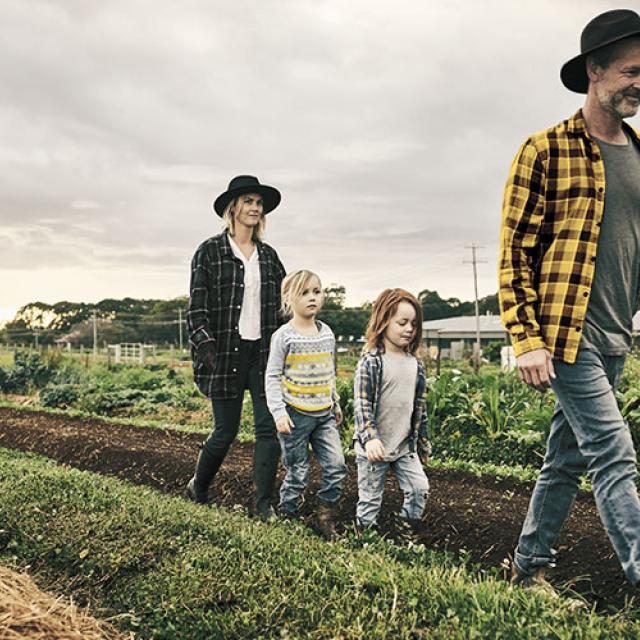 Many people know that Promutuel Insurance is the leader in farm insurance in Québec, but do you know why we have such a strong relationship with our farmers? There is a saying that the future builds on the foundation of the past. This is definitely true in our case, and we wanted to share our story with you. It begins in 1852 and has played an important role in helping grow the agricultural industry into the force it is today for the province and people of Québec.
A STORY OF MUTUAL SUPPORT AND COOPERATION
Our story is closely intertwined with the story of our province's farmers. Nearly 170 years ago—we really have been there for you for that long!—farmers had no other option than to collectivize to protect their property, because no insurer at the time wanted to take risks on rural ventures. This gave rise to the first parish-based fire insurance mutuals to protect farm assets and give the sector what it needed to grow.
As time passed, more and more of these mutuals were formed across the province. The rapid growth was built on mutual support and cooperation, ultimately leading to the network of mutual associations across Québec that forms Promutuel Insurance today. This old-fashioned, trust-based approach has provided fodder for Québec's mutual movement, which has become a veritable social force in the insurance sector and beyond.
Continued commitment
Our mutuals are as active as ever in the agricultural world, staying true to their roots and their cooperative values. Deeply invested in the communities they serve, they support major events such as farm expos and the Québec farm open house organized by UPA. This involvement helps promote local products and support agricultural families' hard work.
Their support is also key in the development of the next generation of farmers. According to ministère de l'Agriculture, des Pêcheries et de l'Alimentation, some 7,000 young farmers are active in Québec. It is vital to have such energetic, dedicated rising stars in every region of the province. That's why the mutuals support initiatives that help them grow and excel.
AGRICULTURE AND FARM INSURANCE IN 2019
Today Québec's agriculture industry is a leader in economic development. Some 29,000 farms and more than 40,000 farmers farmers from every sector—dairy, pork, beef, poultry, grains, and more—contribute to their region's vitality and provide Quebecers with high quality food. At Promutuel Insurance we have continued to evolve to remain the leader in farm insurance and to protect this rich agricultural heritage that has been generations in the making.
Every Promutuel Insurance mutual has agricultural ambassadors to ensure the products and services offered meet the needs of their region's producers. Whether they're concerned about their livestock, farm buildings, equipment, farm machines, agricultural products, or operating income, insured members can count on coverage designed for their needs.
Proven expertise in prevention
When it comes to farm insurance, prevention is key. That's why we have specialized teams in every region to advise farmers on best practices. And since 1993, as part of the Ordre national du mérite agricole, Promutuel Insurance has presented a prevention award to farm businesses that are models of safety for their communities. This expertise helps them ensure their work environment is safe to avoid insurance incidents.
As you can see, agriculture and cooperative values are part of the DNA we were born with, and they continue to define us some 170 years later. We are very proud of our roots and the close ties we continue to cultivate with our local agricultural communities.