Image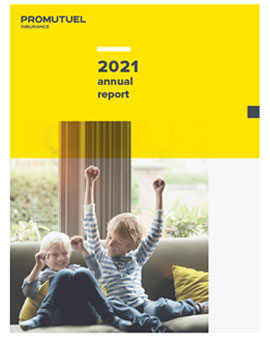 Driven by the spirit of mutual support and collaboration, our mutual insurance association continues to stand out for the distinctive, local services we've been providing our insured members for years. Our mutualist values still guide the actions we take to secure the organization's future and pursue our social mission in the communities we serve.
We are proud of the progress we have made in recent years and will continue to do everything in our power to achieve the objectives set out in our strategic plan. We ended 2021 with strong financial results, attributable in large part to the strategies and actions implemented to mitigate impacts of the frequency and severity of claims.
Read our 2021 annual report to learn more.